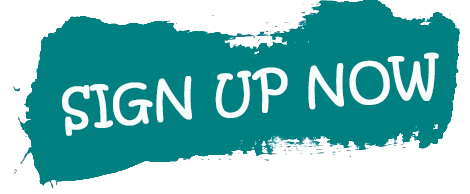 We are currently registering for the summer program. Class meets 4 days a week for 4 hours a day. That's 16 hours of dance class for just over $10 per hour. Each week is a different style of dance. You can pick and choose the weeks you take however, dancers who take all six weeks will get week six for free.
Week 1 June 21st - June 24th: Ballet
Week 2 June 28th - July 1st: Jazz
Week 3 July 5th - July 8th: Lyrical
Week 4 July 12th - July 15th: Hip Hop
Week 5 July 19th - July 22nd: Musical Theatre
Week 6 July 26th - July 29th Choreography Building
SCHEDULE
3-5 years old Mommy (or Daddy) and Me Class
Wednesdays from June 21 - July 29th from 6:00 pm - 6:45 pm. $135 for the term.

6-10-year-olds:
9 am Class Technique
10 am Choreography
11 am Lunch
12pm Rehearsal + Stretch
1 pm Pick Up

11-17-year-olds:
1 pm Class Technique
2:30 pm Choreography
3 pm Snack
4 pm Rehearsal + Stretch
5 pm Pick Up

The summer program for her is $170 per week. Remember if you attend all six weeks week six is free. You can pay week by week or all at the start of the term. Most of the classes don't require special dancewear. Ballet does require a leotard, ballet slippers, and tights. A wrap skirt is optional but most girls are more comfortable wearing one. We have a dancewear store on our website that will make choosing the right items easier and we cover shipping. We are currently adding items every day and will be putting together a summer package for ballet. You can create an online account in our dancer's portal that will unlock more information. We try to protect our dancers from "public" eye.
Please let us know if you have any questions.

Actualmente nos estamos registrando para el programa de verano. La clase se reúne 4 días a la semana durante 4 horas al día. Son 16 horas de clase de baile por poco más de $ 10 la hora. Cada semana hay un estilo de baile diferente. Puede elegir las semanas que toma; sin embargo, los bailarines que tomen las seis semanas obtendrán la semana seis gratis.
Semana 1 21 de junio - 24 de junio: Ballet
Semana 2 28 de junio - 1 de julio: Jazz
Semana 3 5 de julio - 8 de julio: lírica
Semana 4 12 de julio - 15 de julio: Hip Hop
Semana 5 19 de julio - 22 de julio: Teatro musical
Semana 6 26 de julio - 29 de julio Edificio de coreografías
CALENDARIO

Clase de 3-5 años para mamá (o papá) y yo
Miércoles del 21 de junio al 29 de julio de 18:00 a 18:45 horas. $ 135 por el término.
Niños de 6 a 10 años:
Técnica de clase de las 9 am
10 am Coreografía
11 am almuerzo
12pm Ensayo + Estiramiento
1 pm Recogida
11-17 años:
13:00 Clase Técnica
2:30 pm Coreografía
3:00 p. M. Merienda
4 pm Ensayo + Estiramiento
5 pm Recogida
El programa de verano para ella es de $ 170 por semana. Recuerde que si asiste las seis semanas, la semana seis es gratis. Puedes pagar semana a semana o todo al inicio del trimestre. La mayoría de las clases no requieren ropa de baile especial. El ballet requiere un leotardo, pantuflas de ballet y mallas. Una falda cruzada es opcional, pero la mayoría de las niñas se sienten más cómodas con una. Tenemos una tienda de ropa de baile en nuestro sitio web que facilitará la elección de los artículos correctos y cubrimos el envío. Actualmente estamos agregando artículos todos los días y prepararemos un paquete de verano para ballet. Puede crear una cuenta en línea en nuestro portal de bailarines que desbloqueará más información. Tratamos de proteger a nuestros bailarines de

Por favor, háganos saber si usted tiene alguna pregunta